News
Dorian Makes Landfall Near Halifax
Widespread Damage Throughout Region

| | |
| --- | --- |
| Police Restrict Access To Halifax Neighborhood | Source: Brian Teepell Photography |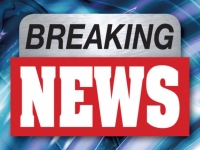 USPA NEWS - Halifax  was hit particularly hard by the storm which arrived in the region Saturday afternoon as a fierce Category 2 hurricane and was downgraded to a post-tropical storm later in the evening when it made landfall near Sambro Creek which is about 15 miles south of Nova Scotia's capital city.
There were no reports of death or serious injury in the region from Hurricane Dorian. Despite the storm related damage and inconvenience people still found time to help family, friends and in some cases complete strangers in their time of need. It is this kind of community spirit that makes Nova Scotians strong and able to face what ever comes their way.
Liability for this article lies with the author, who also holds the copyright. Editorial content from USPA may be quoted on other websites as long as the quote comprises no more than 5% of the entire text, is marked as such and the source is named (via hyperlink).
| | |
| --- | --- |
| | Daren Frankish |
| | RAHMA-SOPHIA RACHDI |
| | Ruby BIRD |
| | Yasmina BEDDOU |
| | Aurangzeb Akbar |